Taking 'Time-Off' can be a less than sporadic activity for any mum, but last week I had an invitation for the perfect mum's day out, courtesy of Kensington Harbour Club and I literally jumped at the chance!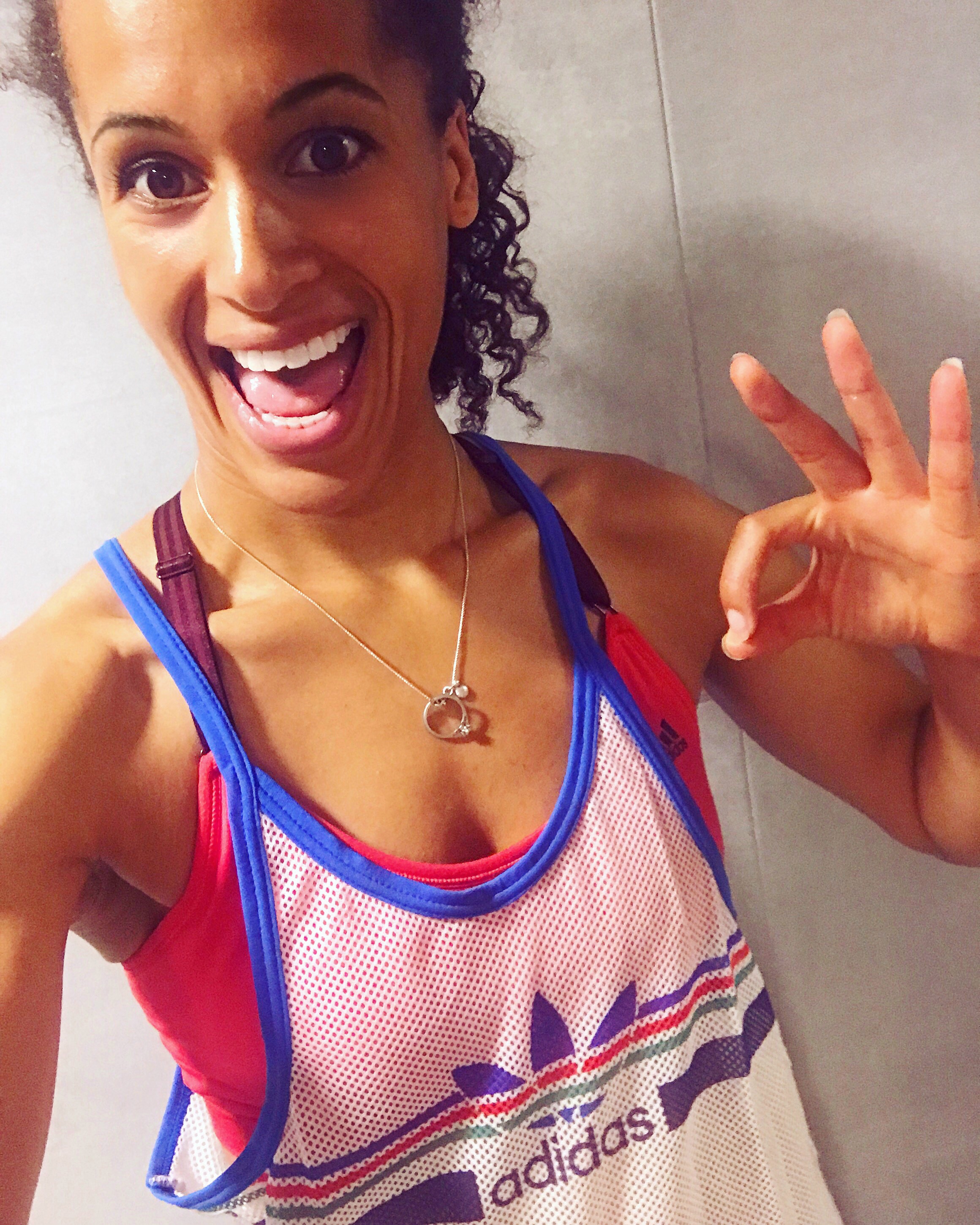 (could I be more excited)!
Now, I get excited just at the prospect of having a shower without singing 'wheels on the bus' to an oggling toddler, so imagine how delighted I was when I arrived at the club to find, not just a Spa, but a THREE STORY meditation, yoga, fitness and relaxation centre!
Ummmm, sign me up right now because I never want to leave!
On arrival I was tempted to head straight to the spa and spend the rest of the day swimming, sleeping and 'sauna-ing'! But no, 'I'm a fitness blogger' I told myself so I forced myself into my trainers and up onto the first floor for a quick workout…. and I'm so glad i did!
Now I'm new to boxing but the Harbour Club's brand new 'Blaze' fitness studio was lined with Boxing bags and I couldn't resist the cardio! …
...3 quick minutes later I was knackered…. Boxing is haaaaaaarrrrrrdddd! I forced myself through another set but after that admitted defeat to the bag and left for more familiar ground, of the TRX and Dumbbells.
Half a sweaty hour later, after many Squats, Lunges and with a really achy bottom to prove it, I found myself a floor down in the Yoga and Meditation studios. Did you know that According to a 2011 survey by Proctor and Gamble, modern day mums only have on average 26 minutes of 'me time' a day and shockingly 66% of these mothers admit to spending those precious few moments hiding in their bathroom in order to be alone.
That doesn't leave much time for mindfulness and in a world where everything is quick, instant and on-demand taking time for mindful rest is so important. The studio's at the Kensington club were perfect for Yoga! They are beuatiful, spacious and quiet. I felt even more relaxed after my stretch and deep breathing session. Which, incidentally, happened to be the perfect pre-prep before heading to the spa!
20 minutes after my first 'Ooommmmm' I made my way sub-level to the pool and jacuzzi. (Que a stunned expression because it was beautiful)!
The Pool and Spa are amazing! First thing I noticed was the lighting, I automatically felt tension leave my body. Secondly, I noticed the attention to detail. With two Sauna's and two steam rooms of varying temperatures this Spa is equipped to suit every individual need.
You see, my previous experience of pools are my local family centre with a slide, whirl pool and water foundation…. which although great…. lacks the luxury of the Kensington Spa. Trust me, this Mama lapped up ( excuse the pun) every minute of this Aqua Oasis.
Finally it was time for me to leave... which I did with extreme hesitation! I'd had such a great time and would certainly go again if I lived closer to the city. There's no doubt the Kensington Harbour Club lived up to the standard of luxury set out by the Chelsea branch, but what actually struck me most about this club was it's welcoming approach to family friendly fitness. With a creche on sight, family cafe, kids club and family swim times this is certainly a great place for the whole family too enjoy!
Thanks Harbour Club fora great day out! A perfect little reminder that actually spending a little 'me time' as a mum, is a benefit for the whole family! I went home that evening feeling refreshed and recharged! Happy Mum = Happy Baby after all, so ladies don't be afraid to go out and get yourself a few moments to yourself and ENJOY!